Transformations: case 5
Preop relaxed smile.
Preop with lips retracted.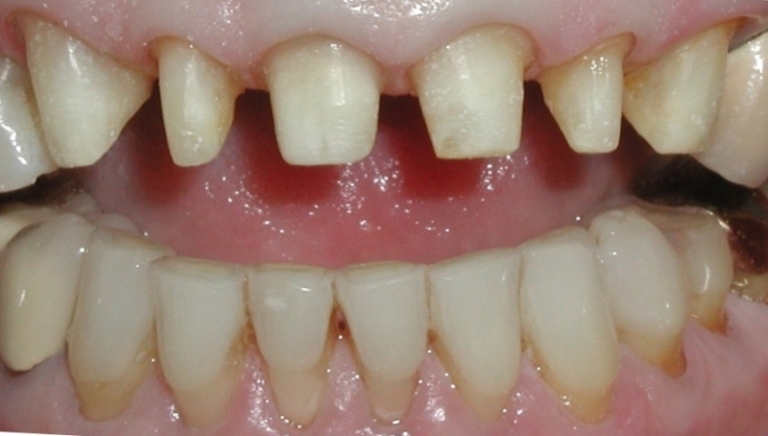 The six front teeth are prepped for Z crowns.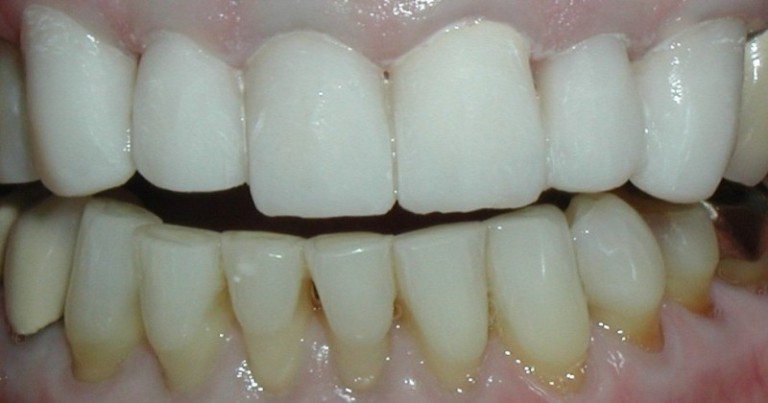 The temporary crowns. The patient will wear these while the final Z crowns are being made. The material used is Protemp 3 Garant by 3M.
The final Z crowns. The final crowns have been permanently cemented. These are Z crowns fabricated in a local lab using CAD/CAM.